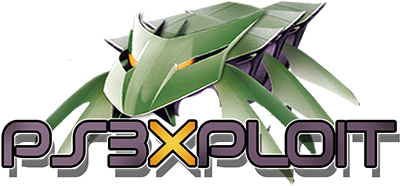 The PS3Xploit Team:

W
esc0rtd3w
bguerville
Habib
Joonie


---


The domain ps3xploit.cc is a clone site and may be malicious.
The domains ps3xploit.com, ps3xploit.net, and ps3xploit.org have been unlawfully seized and should be considered unofficial and potentially dangerous to use.


---


Recommended Firmware:
CFW-Compatible: 4.90 OFW / PS3HEN: 4.90 HFW

bguerville's PS3 Toolset (Supports Firmware 4.75 - 4.90)

WARNING:
** DO NOT ENABLE FSM (Factory Service Mode) WITH PS3HEN! **
** DO NOT INSTALL CCAPI WITH PS3HEN! **

4.90.1 HFW (Hybrid Firmware) (thanks Joonie)

Please click here to report problems with PS3HEN

PS3HEN v3 Official Thread

If anyone would like to support the PS3Xploit Team, to help with server costs, and to further progress research & development, please see link below.

Thank You To All!




https://www.paypal.me/nopsn





---


Many thanks to xerpi for porting the memory leak exploit to ps3,
zecoxao & Joonie for their early & renewed support,
mysis for documenting vsh/lv2,
kakaroto for the PS3 IDA tools, naherwert for scetool,
Rebug Team for producing/updating the only CFW adequate to develop this work,
Cobra team for sharing their CobraUSB source,
the psdevwiki team of course,
STLcardsWS for his long standing contribution & ever constant support.
We also wish to thank all the ps3 community hackers/devs,
past & present,who directly or indirectly helped us put this project together, you know who you are...
Official Support Forum:

Social Media:

PS3Xploit Logo by StarMelter